Thank you to everyone who joined us for our very first Wellow 10km event on Sunday 20th October!
The event was a huge success and will hopefully pave the way for many more runs in the future. There were 55 entrants and the event raised £600 for the Children's Playpark project.
There were some impressive times, especially given the tough terrain and steep inclines along the route. A huge congratulations to Richard Edwards and Sarah King who were the winners of the men's and women's groups. You can find a full list of race times below.
A huge thanks to Jo Trafford and all the volunteers for their help with organising and marshalling the event.
Watch this space for another run in May 2020…
Children's Playpark Project
If you want to support the Children's Playpark project in the meantime, you can find out more about it here , or you can donate using our Local Giving page: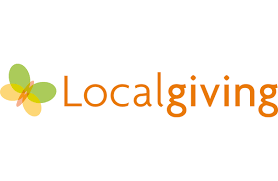 Race Times
POSITION    RACE NUMBER   NAME                 TIME
 1          23            RICHARD EDWARDS      0:43:00
 2          21            KEITH BANKS          0:43:37
 3          7             ROB AXE              0:44:54
 4          45            ED PASCAL            0:48:34
 5          17            SARAH KING           0:52:02
 6          24            LUCY PEARMAN         0:54:10
 7          18            MICHAEL COUPE        0:58:00
 8          19            AGY COUPE            0:58:00
 9          12            ANNA HOLBROOK        0:58:00
 10         46            ALAN CAMERON         0:58:12
 11         20            SARAH RICHARDS       0:58:35
 12         57            HEN ATKINS           1:00
 13         54            DI  OXSLEIGH         1:01:00
 14         47            RAFF WELLS           1:01:00
 15         48            KAIL KARTHAUSER      1:01:00
 16         26            FRANCIS HUNTER       1:02:00
 17         14            MARK HARTIGAN        1:02:00
 18         42            NICOLA SUTHERLAND    1:02:00
 19         43            CHARLOTTE WEBB       1:06:00
 20         44            JOANNA MOUTON        1:06:00
 21         52            ANABEL CHAPMAN       1:10:00
 22         13            SARAH HARTIGAN       1:13:00
 23         15            JAMES GOLD           1:37:00
 24         16            POPPY GOLDTOBE       1:37:00
 25         53            OLLY CHAPMAN         DNF