Around ten years ago, a group of (primarily) young mothers from the village, raised nearly £30,000 to fund a re-vamp of the children's play area. Now containing a range of adventure playground style facilities, it is much used and loved by local children.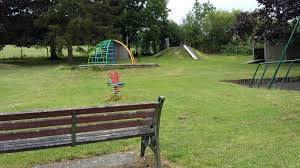 Wellow Parish Council transferred responsibility for maintenance of the Play Park in 2017 to Wellow Recreation, as part of our management agreement for the playing field.
With some of the facilities beginning to show their age, this provides a further fund raising challenge for Wellow Recreation and the local community.
Our first fundraising event is already actively seeking support:
THE INCREDIBLE MILL HILL BALL ROLL !!        
Balls will hurtle down Mill Hill, Wellow, 12 noon on 30 September 2018.
Buy a ball for £1 and you could win: £50, £25 or £10
Get balls at: Parlour Shop, Fox & Badger or the Sports Pavilion (open at weekends).
More detail here: The Incredible Ball Roll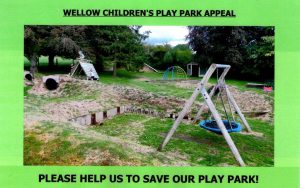 Please support our appeal and give generously at our various fundraising events or directly on our Local Giving account, by following this link:
http://localgiving.org/charity/wellowrec/project/playpark
We look forward to everyone's support in this very worthwhile challenge. 
Please follow this link to find out more:   Play Park Appeal/Doc