NB:   Football session changes location to Writhlington on Thursday 7th September. 
Please contact coach for more details:  kr_jackson@outlook.com
Important Announcement: The Football Field will be out of action through the autumn/winter 2017-18         
Wellow Parish Council is pleased to announce the project to improve the drainage system across the far end of the playing field. Unfortunately this will result in several weeks of disruption whilst the work is being carried out and mean the football field will be out of action through the autumn/winter to allow the improvements to bed down.
the football pitch will have a series of drains installed to ensure in future good drainage throughout the pitch for all year round usage.
the water from these drains will go into the already existing drainage near the playing field entrance.
the football field will be weeded, stones removed, re-seeded and top-dressed followed by a series of fertilising and cutting to provide a good quality pitch.
The contractor will put fencing around the football pitch to prevent access until the ground has fully recovered and seed has matured by between Easter and early May 2018 when the pitch will be available for use again – resident's co-operation will be greatly appreciated.
Whilst the football pitch won't be available during this period the surrounding grass areas will and can be used for normal play.
The Parish Council very much regrets any inconvenience that this project will cause.
Football Information:
At the centre of the playing fields is a grass, seven a side football pitch with 12 foot wide goals (with nets). The pitch is there for anyone to use whenever they want it – unless there are organised sessions or games booked.
The Wellow Recreation football group aims to encourage and promote the development of football in Wellow – providing opportunities at all age levels and genders with an emphasis on accessibility.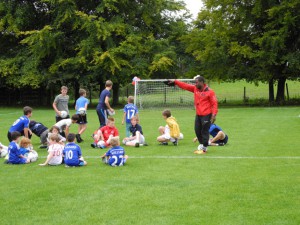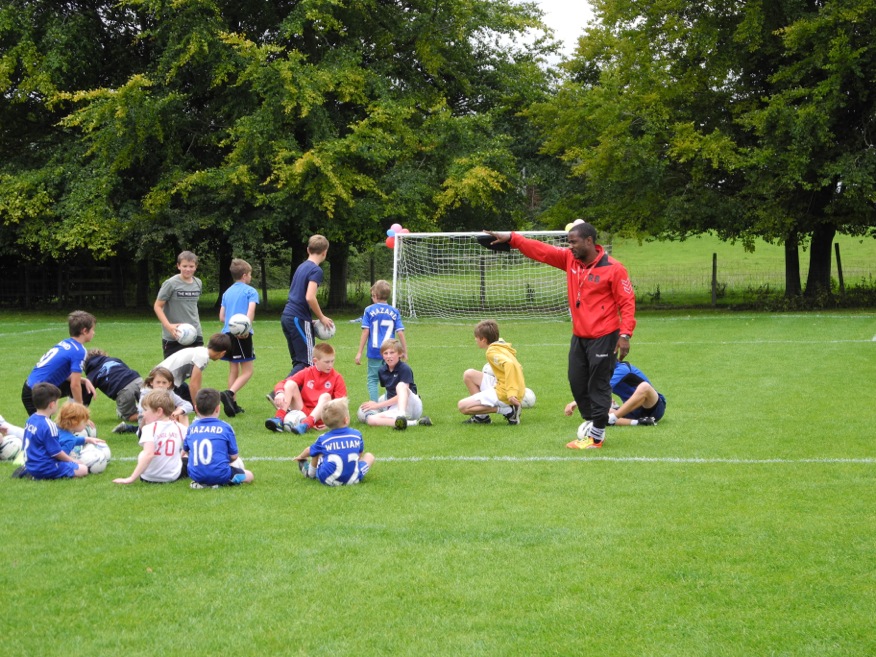 A regular adults football session will take place on a Thursday evening during the spring and summer months.  These sessions will commence in May.
One day a week the pitch is used to hold children football training sessions.
The football group are really keen to widen the reach of the organised sessions (to cover all age groups), so if anyone is interested in setting one of these up, or joining in for the adults Thursday evening sessions, then please get in contact via:                                                                       kr_jackson@outlook.com
There will be a small cost for booking the pitch for exclusive use – cost and booking arrangements will be confirmed in the near future.