In 2011 a group of Wellow residents decided that better use could be made of our much loved but under-used playing fields. Plans were developed for a range of sporting facilities that could be used by young and old alike. The aim was simple, to create a playing field where different sporting and recreational activities operated in harmony. This short video  gives a taste of what we are all about
After a lot of discussion and debate throughout the village and a huge fund-raising effort that raised over £200,000, the new facilities were opened in September 2015. With two tennis courts, 7-a-side football pitch, netball court, cricket nets, jogging track, boules piste and an outdoor gym, the playing fields have had new life breathed into them and participation levels in the village have rocketed. The field will also be the home to non-sporting activities like outdoor theatre and traditional village events like the annual flower show.
Wellow Parish Council, who have always run the playing fields, felt the facilities would be better run by an independent body owned by the villagers – that would also look after the existing children's play area and village hall. So Wellow people came together again to create Wellow Recreation – a Charitable Incorporated Organisation (CIO).
By late 2017, Wellow Recreation will be the agent appointed by the Parish Council to manage the facilities (other than the village hall) and we will be fully operational. The Parish Council will grant Wellow Recreation the money they previously spent on maintaining the playing field, and the new organisation, supported by the village and the different sporting and recreational groups, will raise all the additional funds that will be needed to keep the excellent facilities running and in good condition.
In addition there will be a new Sports Pavilion for the benefit of all field users. Please see the page for information on this exciting project.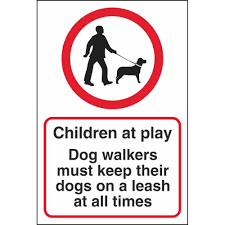 Wellow recreation is accountable to its members – all residents of Wellow parish who are 16 or older – and is also governed by the rules and regulations of being a charitable incorporated organisation, registered with the Charity Commission.
The final decision making body is a general meeting of villagers – which happens every year.
Eight Trustees are elected each year by the AGM. The Parish Council also appoints two trustees and additional trustees can be appointed by any sub-groups/activities that have particularly high activity levels or financial turnover. Trustees meet about once a month and their minutes can be found on this website.
The Trustees role is mainly to provide the legal and management framework within which activities can take place. Most decision making is done by sub-groups of people who take a lead interest in the different activities that Wellow Recreation supports – tennis, cricket, netball, boules etc. These groups come together in a Field Management Group – who ensure that all the different activities work together and the Trustees are informed about what they need to be doing.