Les Boules de 1e Janvier!
Les Wellow Boules players, et leurs familles et les amies had un jolly good temps at the Tournament au Playing Field  on New Year's Day, 1e Janvier.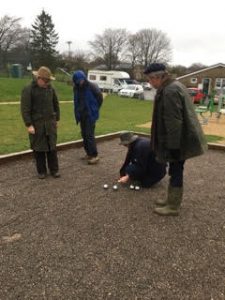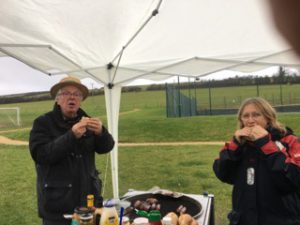 Il y avait un barbecue with saucisses et vin chaud – tres populaire because il was pleuting! 
Michel LeClerc a gagner le prix pour les best vêtements français. Chic, son beret et moustache non?